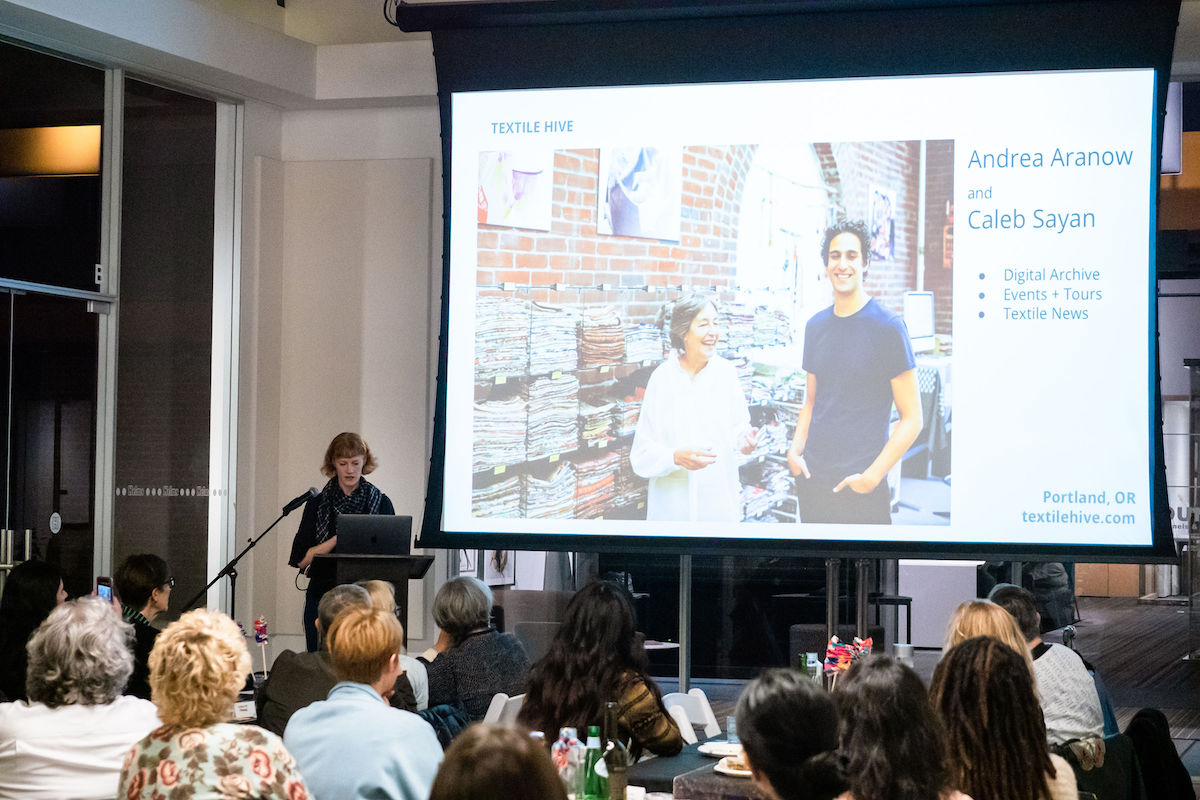 TEXTILE SLAM! OCTOBER 29
WEDNESDAY, OCTOBER 29 from 6:30 - 9:00 p.m.
Textile Slam! is our semi-regular opportunity for friendly conversation and networking, featuring a rotating slate of presenters, each of whom will deliver an informal six-minute (or less!) slide+speech presentation.
We'll invite members, artists, designers, architects, educators, and all-around neat thinkers to talk about their work, ideas that interest them, or projects they are exploring or have completed or would like help with. APPLY TO PRESENT HERE. (Bold text preceding is a link to the application page.)
The Slam! as a casual, community, conversation-oriented event.
Cocktails, dinner, and Slam!: $45 members; $60 non-members; students $25
You do NOT need to present to attend the Slam! Each Slam! sold separately.