Please look for more info here when the OCMA creates more content about the exhibit.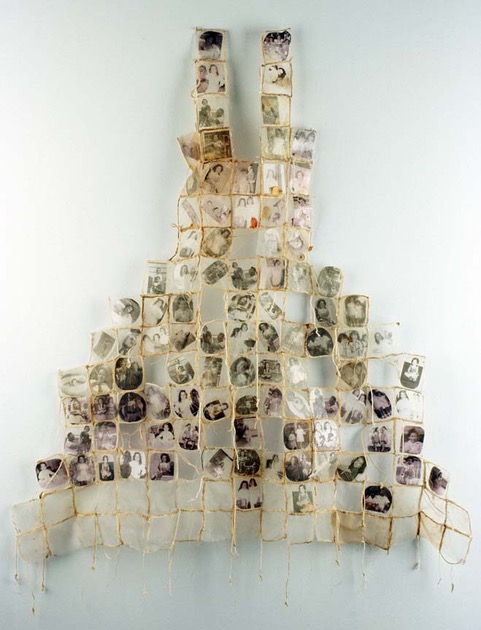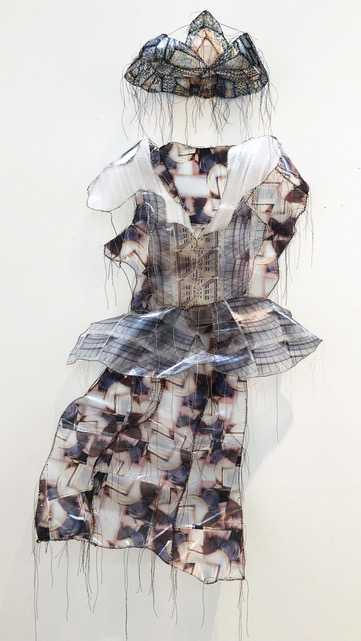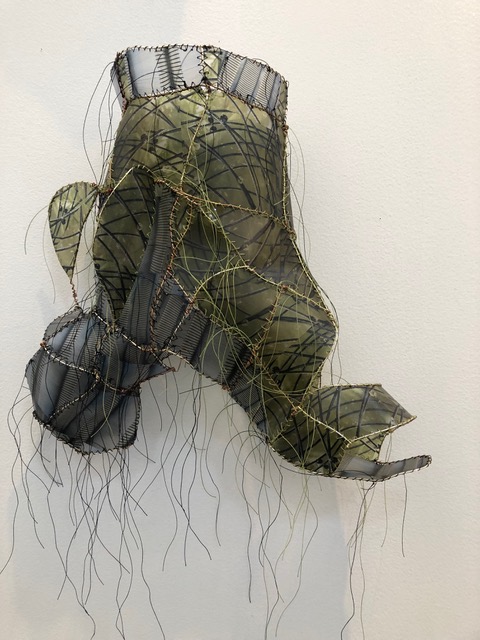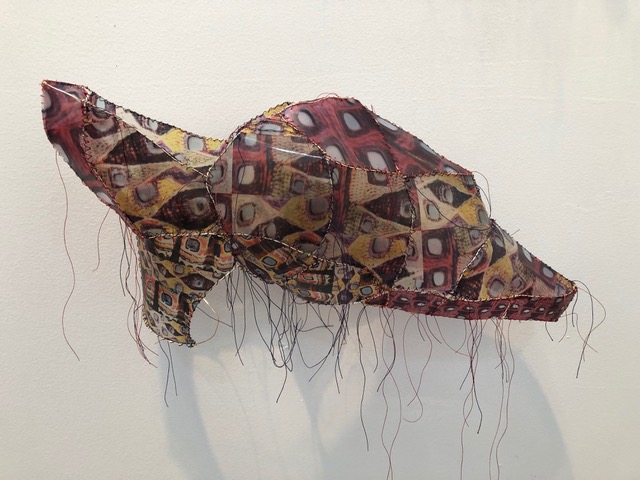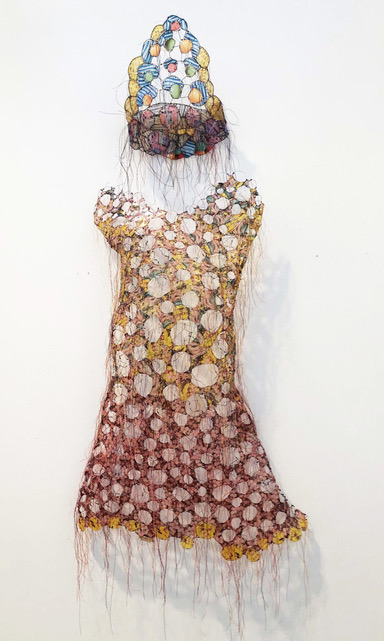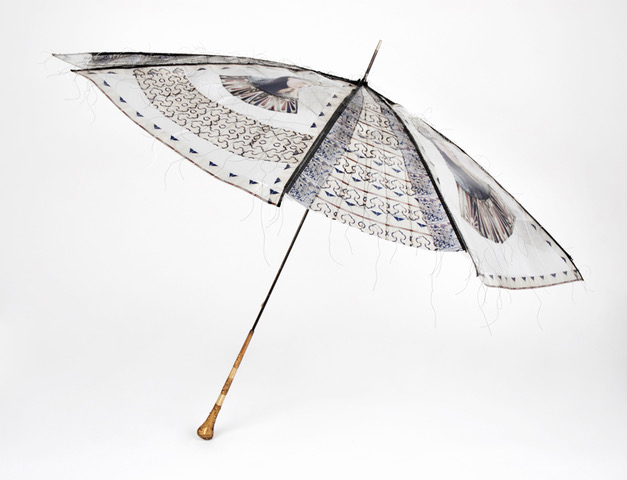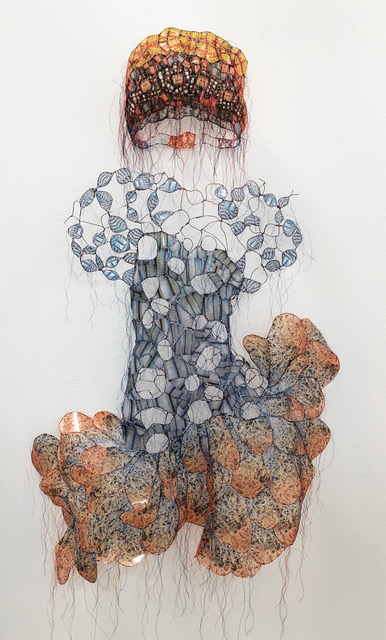 Gwen Samuels, a Textile Arts | LA member is a featured artist in the exhibit.
Gwen's keen eye for image, design, and pattern meticulously paired with the intense stitching of elements creates a unique point of view, the cross pollination of fashion, architecture and the sculptural form.
"Clothing as Identity"
I have come to realize "Fashion and Architecture" have a great deal in common. Both protect and shelter, both refer to the body while providing a means to express identity.
You can visit Gwen's website here